A side return extension, external landscaping and renovation of a small house in the Nunhead Conservation Area that maximises space and light.
Client — Private
Sector — Residential
Nature — Side return extension, renovation + external landscaping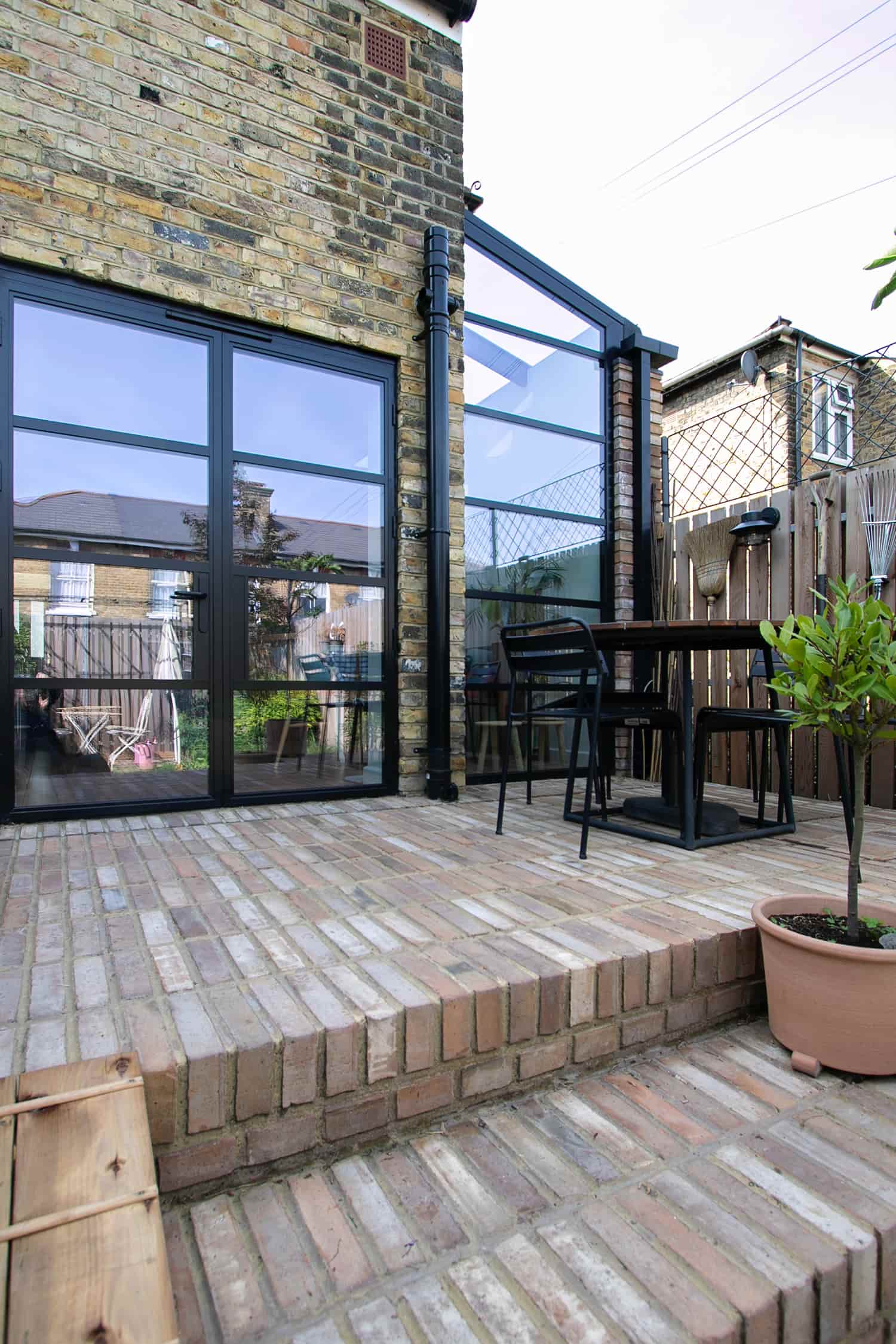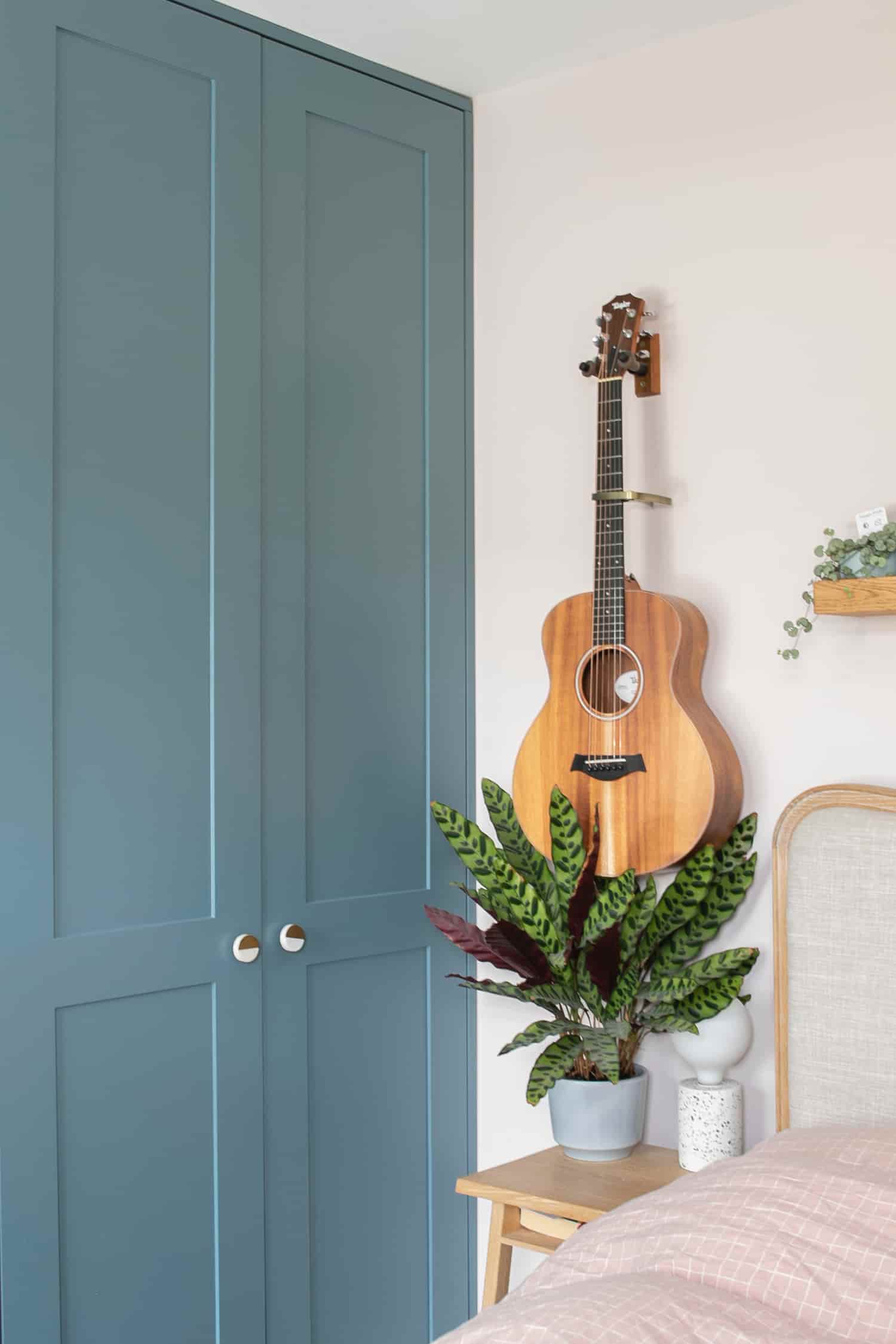 The external terrace, steps and plant bed borders were all constructed of bricks, unifying the house and garden. A bespoke storage bench unit was incorporated to hide necessary garden storage, and constructed of western red cedar slats to match the new bespoke fence and gate.
The project involved multiple pieces of bespoke joinery in order to maximise the existing spaces. These included a dining room storage bench seat, cupboards and shelves designed to compliment the kitchen, and bedroom wardrobes.
A fully glazed side return area was designed to provide relief from the existing low ceilings, and to introduce more light to the centre of the plan. The tall, glazed roof acts as a lantern, drawing in the natural light to the previously dingy spaces.
Large double doors were designed in the same style as the glazed roof to create a better relationship with the garden, opening up the house to the new external terrace dining area. The doors and glazed roof were designed with aluminium frames in a style similar to industrial steel frame doors, but at a fraction of the cost.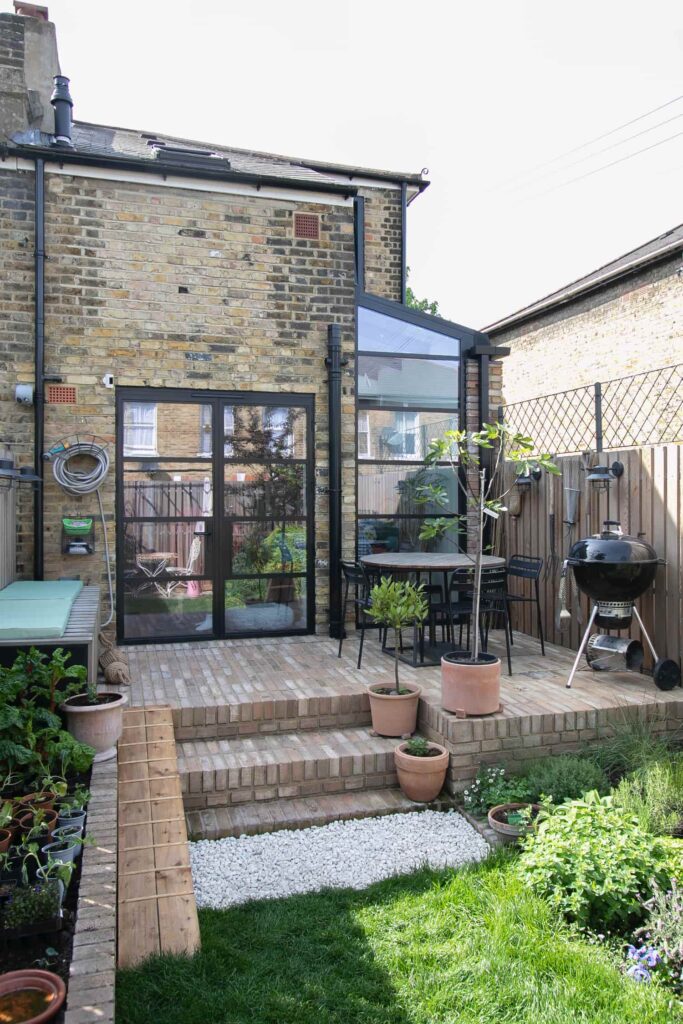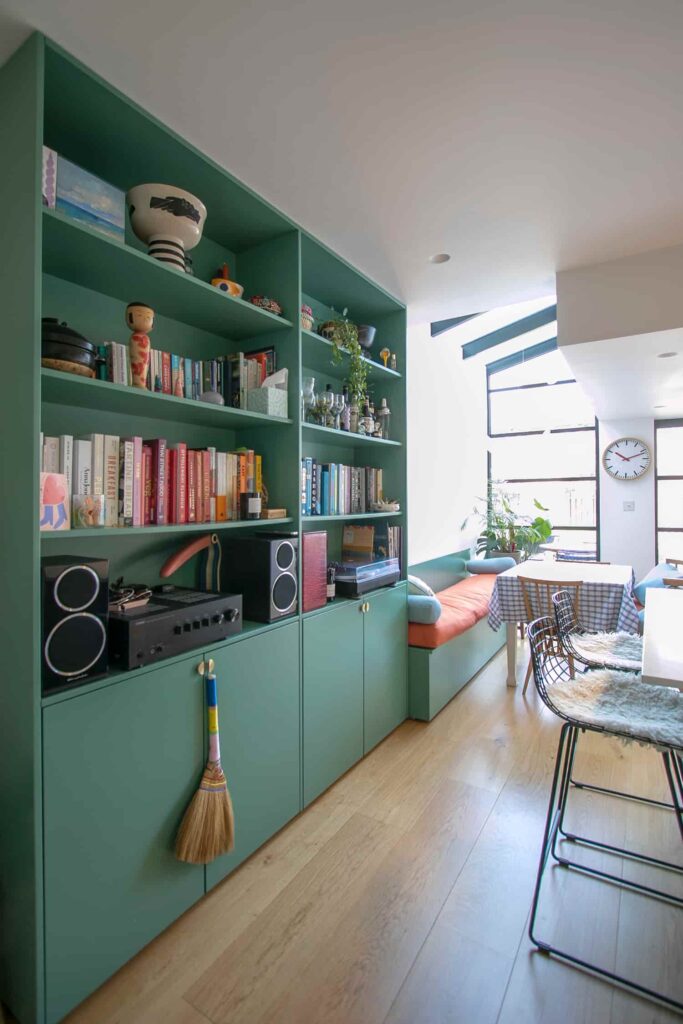 Together with the creative eyes of our wonderful clients a beautiful palette of colours was selected around the house, making the spaces vibrant and fun.
Photography: Niki Borowiecki
We'd love to hear from you about your project
From extensive renovations to innovative new builds we are happy to talk no matter what the scale.