We work hand-in-hand with our clients through every step of the project: from establishing a brief, through to the concept design, the required permissions and mapping out the minutiae of spaces and their function. We're there from the earliest concept stages to move-in day, delivering bespoke environments that reflect individual visions and needs. 
Founded in 2016 by life-long Peckham resident
Sarah Borowiecka, studio on the rye is a dynamic,
design-led architecture practice.
understanding
— experience
Born into a family of architects – in which she's the fourth practicing generation – design is in Sarah's blood and she soon found that the balance of creativity and practicality in architecture made for a compelling career. 
She completed her studies between Newcastle University and the University of Westminster and has been an ARB-registered architect since 2014. Always keen to inform and empower the next generation of architects, Sarah remains regularly involved in education – helping to run the Level 4 Interior Architecture course at the University of Brighton, exploring themes from her work with the studio.
In the years prior to forming studio on the rye, Sarah built an impressive portfolio of work, establishing a name for herself at award-winning architecture and design practices including Heatherwick Studio, Wilkinson Eyre and Nissen Richards Studio. Over a period of twelve years, she gained experience across a wide range of projects from small-scale art installations to large mixed-use developments.
While Sarah enjoyed working for larger studios, the wealth of experience she accumulated taught her that she thrives on the close relationships and holistic approaches that come with focusing on smaller-scale projects. She regularly collaborates with a select group of contractors, consultants and craftspeople that share her vision for each project.
The result is studio on the rye – a thriving business with the dreams of its clients at the heart of everything it does.
The studio is situated in a quiet enclave of South East London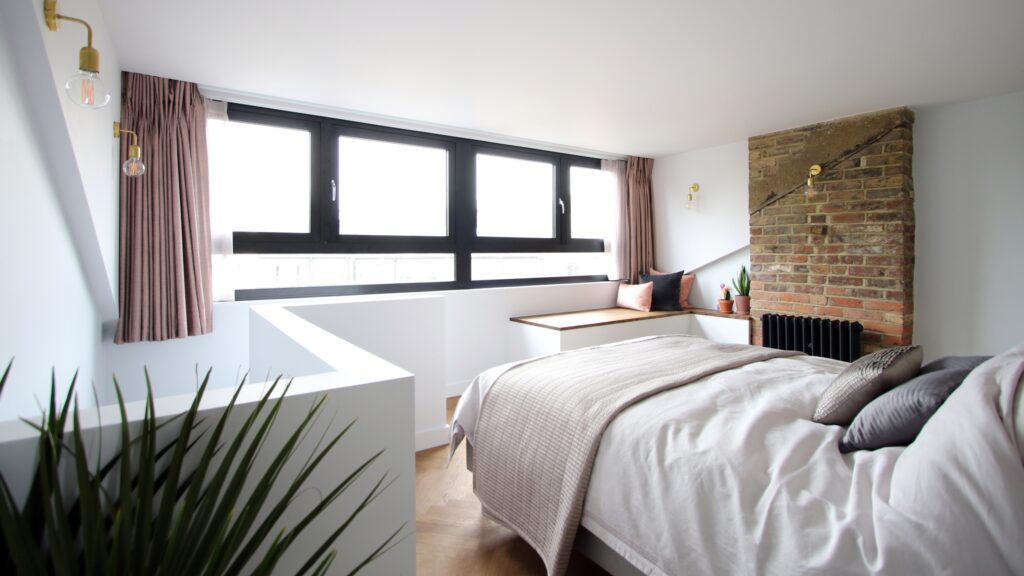 "We've completed two projects with Sarah to date (a loft extension and a side return) and are about to embark upon a third. There's nobody we'd trust more with our house. She has great ideas, great creative vision and her attention to detail is second to none. What's more, she's only too happy to answer all of our questions (no matter how daft) and work with us to find creative solutions to any problems that may arise along the way.  Both projects have really transformed our house and the way we live and we couldn't be more grateful to her for that."
We'd love to hear from you about your project
From extensive renovations to innovative new builds we are happy to talk no matter what the scale.