A top-to-toe reimagining of an Edwardian house in the Southfields "Grid", including loft conversion and rear extension, as an accessible and adaptable home for a retired couple.
Client — Private
Sector — Residential
Nature — Rear extension, loft conversion, renovation + external landscaping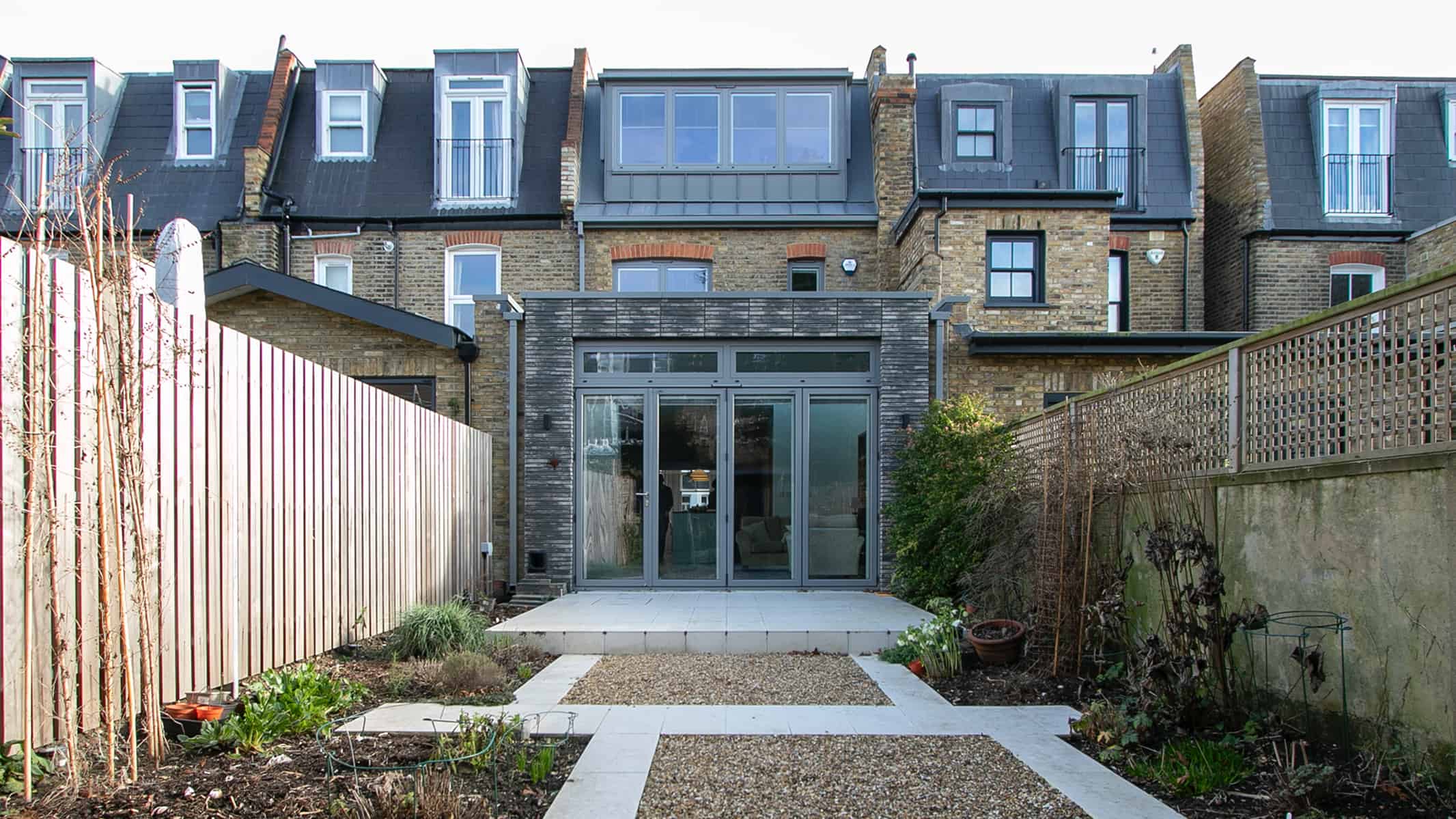 The brief for this project was to renovate and redesign every element of the house and gardens with a contemporary style, ensuring that it worked well for our clients, for now and for years to come.
The ground floor was completely replanned and a rear extension was added which opens out to the garden, blurring the line between the interior and exterior spaces. A large strip rooflight with recessed lighting and mirror walls at each end was added between the existing house and the extension to draw light deep into the plan, and to create a glass link between the old and the new.
We designed a bespoke kitchen that accentuates the natural light with the use of bright, reflective materials. The interiors of the kitchen units were oak veneer to add warmth and texture. A large walk-in larder was incorporated to accommodate our client's love for cooking and baking.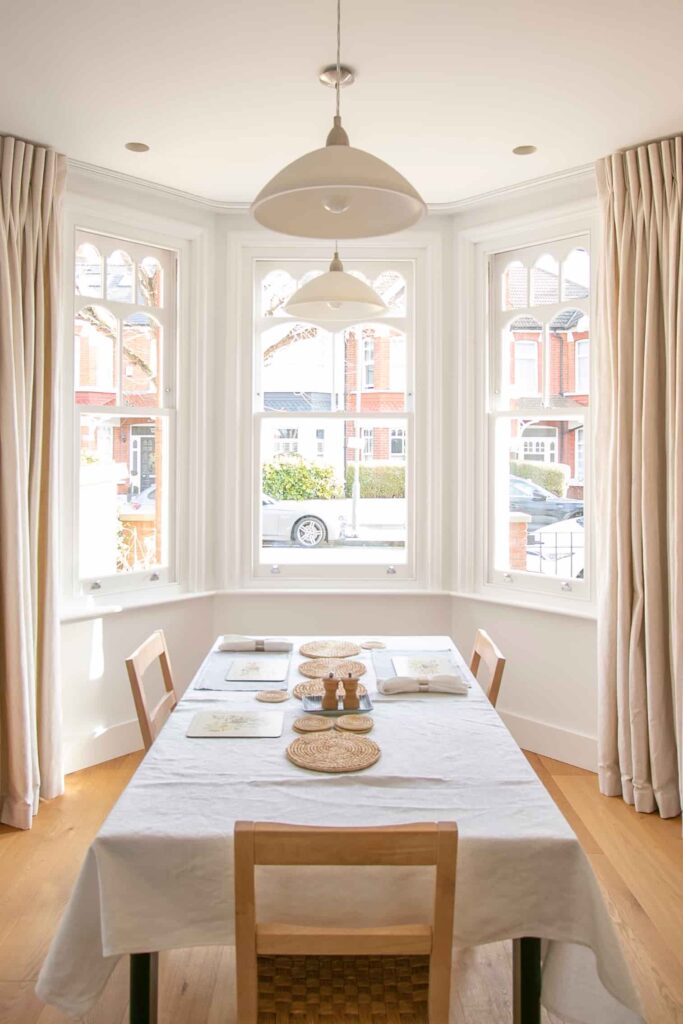 The existing low, dark loft was replaced with a tall, bright suite of 2 bedrooms and bathroom to accommodate our clients' guests. This suite was designed so that it could potentially be converted into a stand-alone suite for a carer. A panoramic dormer window on the rear, large rooflights on the front and a large square rooflight over the stairs were incorporated to make the spaces open and bright.
An accessible shower room was added to the ground floor and level thresholds and wide doors were incorporated throughout the house to make it accessible and adaptable.
Two existing bedrooms were amended to create spaces for home working, researching and archiving with the addition of bespoke joinery in the form of shelving, cupboards and a desk. Bespoke built – in wardrobes were added to the other bedrooms.
Photography: Niki Borowiecki
We'd love to hear from you about your project
From extensive renovations to innovative new builds we are happy to talk no matter what the scale.