A flexible space designed to function as a gallery for an artwork collection, an entertaining space, and a home.
Client — Private
Sector — Residential
Nature — Internal replanning, renovation + external landscaping
materiality — flexibility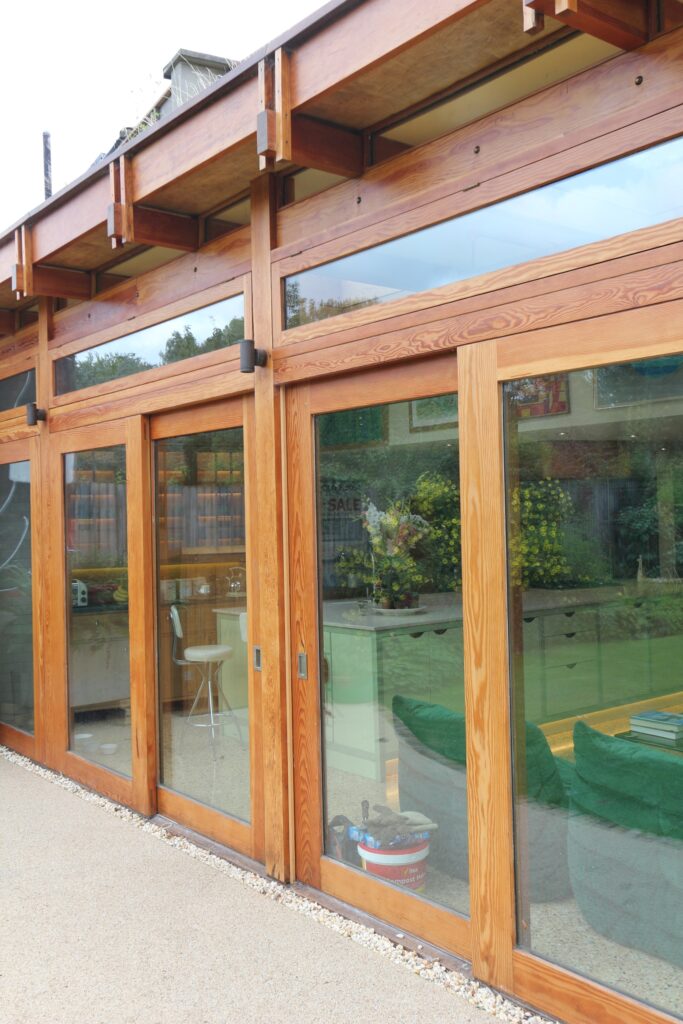 Court Lane is a 1920s house located in the Dulwich Woods Conservation Area and within the Dulwich Estate. 
The ground floor has been replanned and refurbished to maximise the space and better suit the owners. 
The clients have a keen interest in art, and wanted a flexible space that displayed their collection, where they could entertain, while still functioning as a practical home. 
We were keen to open up the ground floor space as much as possible, while retaining a sense of zoning.  This was done with different floor finishes, glazed internal doors, and open display shelving. 
As part of the interior design, the kitchen is arranged as one large island, designed to look more like a piece of furniture than a traditional kitchen. 
The clients were keen to showcase a variety of materials – terrazzo, oak herringbone, steel and glass were selected to reflect their eclectic taste in art. 
Photography: Niki Borowiecki
We'd love to hear from you about your project
From extensive renovations to innovative new builds we are happy to talk no matter what the scale.