— London Festival of Architecture 2008
An installation designed and constructed for the London Festival of Architecture to encourage people to stop and notice an often paced through green space.
Client — London Festival of Architecture
Sector — Arts
Nature — Installation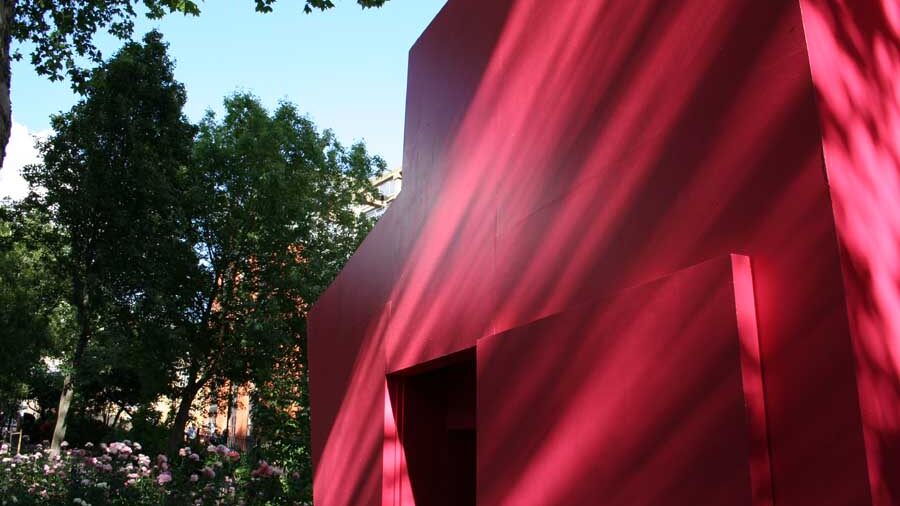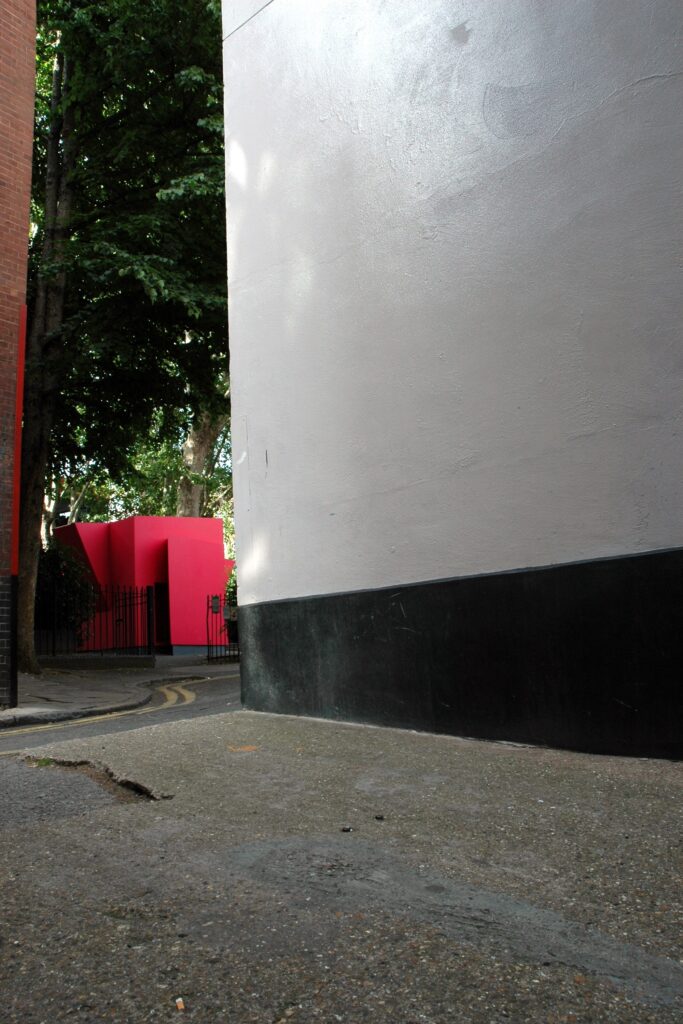 Anything But Grey was a temporary installation in Benjamin Street Gardens, Clerkenwell, designed and built by the Wilkinson Eyre Stage I architectural assistants.
Inhabiting the inside and outside of a park keeper's hut, the structure acted as a periscope, reflecting and projecting the tree canopy above. The installation drew people into the underused park, encouraging them to pause and enjoy.  The project has been the generator of a more permanent legacy for these historic gardens. 
The colourful nature of the installation was a minor rebellion against the drab tones fashionable in contemporary architecture. 
We'd love to hear from you about your project
From extensive renovations to innovative new builds we are happy to talk no matter what the scale.