A new build house on the site of a fruit and vegetable shop that was bombed during the war.  The building fills the missing gap, reinstating harmony to the terrace of houses, taking inspiration from its original usage and form. 
Client — Private
Sector — Residential
Nature — New build house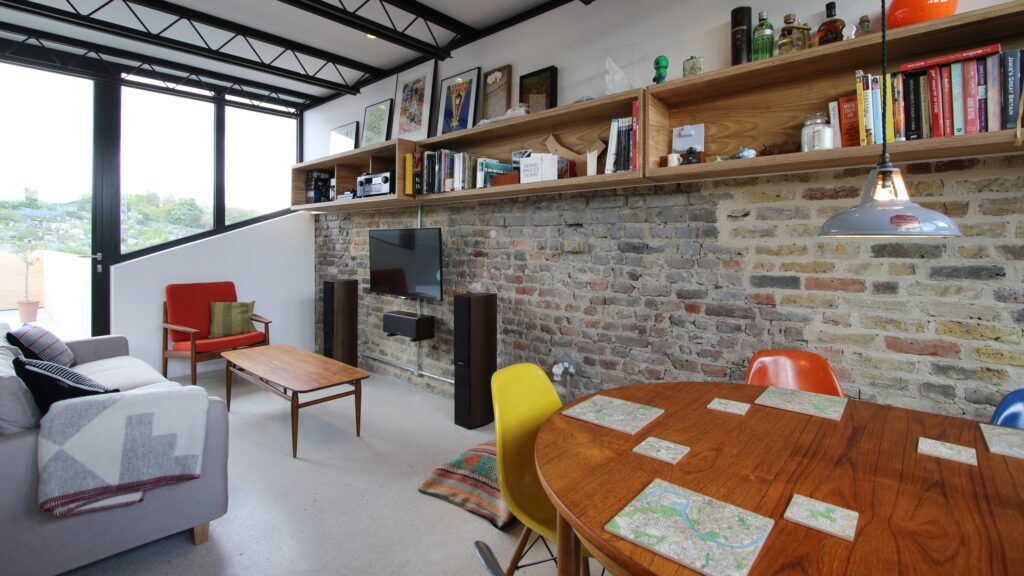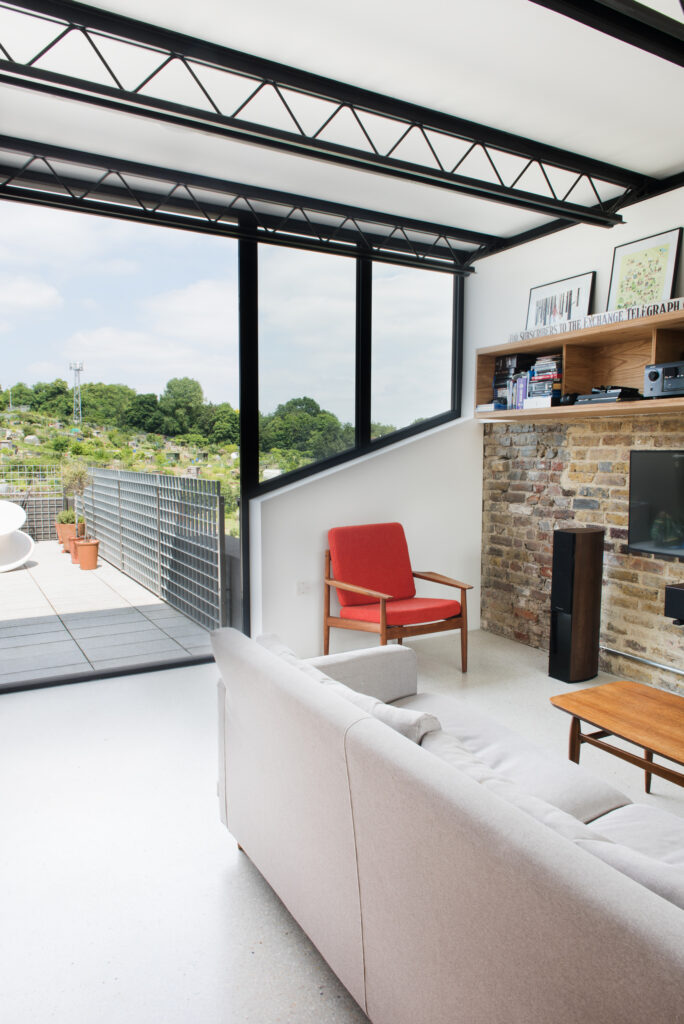 Stuart Road is the middle house of a terrace of three, completed in 2017.  
The house began life as a Victorian fruit and vegetable shop with a home above, but suffered bomb damage in 1944.  It was converted into a two-storey house with attached garage in the 1970s, but it was badly maintained and fell into in a poor state of repair.   
The house was almost entirely rebuilt as a three-storey house, with a top floor living space overlooking the Nunhead Allotments.  The design of the refurbishment aimed to harmonise the group of three houses, the overall form, layout and window proportions were designed to be in tune with the adjacent houses and the general streetscape.  The ground floor front room has a large, full height "shop-front" window, reflecting the historic use.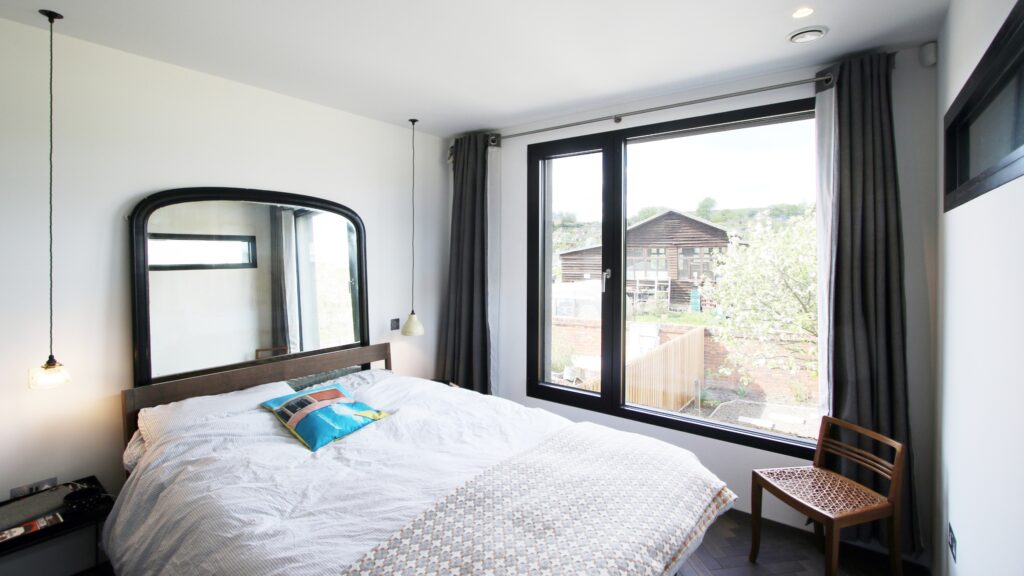 The building maintains the original parapet line on the front elevation with the top floor stepping back – reducing its visual impact from street level.  The flat planted sedum roofs at the front and the rear of the property, the rear garden and the large roof terrace enhance the green aspect of the area.
The design retains original features where possible including the valley gutter roofline imprinted on the inside of the front parapet wall, brick corbels and the exposed original brick party wall.  The environmental impact of the house has been greatly reduced with the inclusion of solar voltaic panels on the roof, triple glazing and a whole house mechanical ventilation heat recovery system.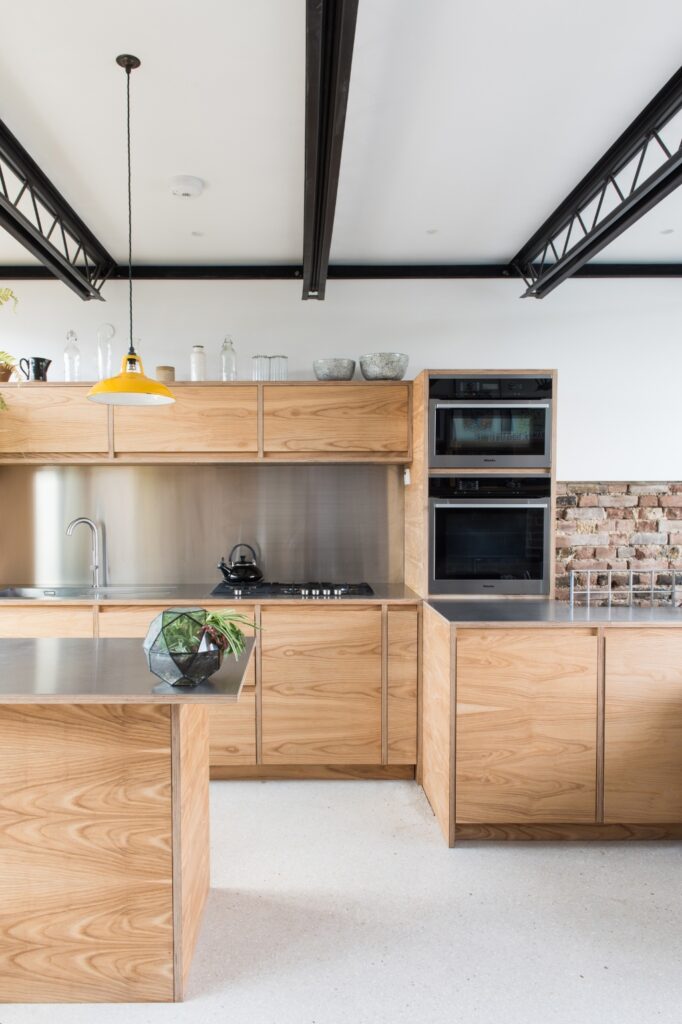 Photography: Wendy Lee Warne + Niki Borowiecki
We'd love to hear from you about your project
From extensive renovations to innovative new builds we are happy to talk no matter what the scale.