Bow Quarter was built as the Bryant and May matchstick factory in the mid 19th century, and converted into flats in the late 80s and early 90s.
This unique home, located in one of the factory's water towers, has been converted into a 2 bed apartment with new ensuite shower room, utilising the space that was formerly the top floor of the communal fire escape staircase.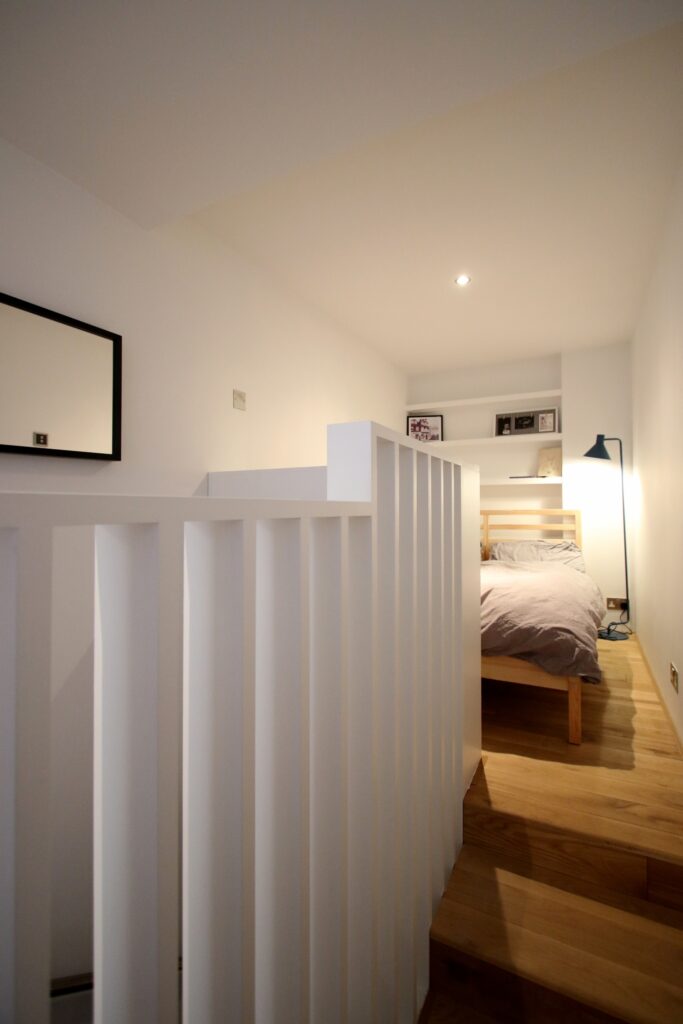 Lighting installations and joinery pieces have been designed throughout the apartment to create better functioning spaces.
Photography: Niki Borowiecki
We'd love to hear from you about your project
From extensive renovations to innovative new builds we are happy to talk no matter what the scale.